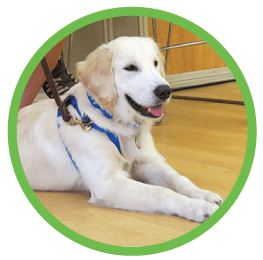 Does your dog bark, jump, counter-surf, charge through doors, pull on-leash?…
---
Dogs will be dogs, and fortunately and unfortunately, many of these behaviors can be considered normal.
The good news is that, as dog-owners, we have the opportunity to modify and improve their behavior at home and in other situations, like on walks and in meeting new people and dogs.
More good news!… Positive dog trainers, Sarah Hoth and Nicole Veile, can guide you through training your dog to more desirable behaviors, like being polite while guests arrive, sitting for a greeting, walking nicely on a leash, and staying in place… all with positive, fast and effective training techniques.
Read our Client Reviews!
---
Better manners start now!
---
6-Week Essential Etiquette Class | $140
A well-behaved dog is a pleasure to have around the house, out in public and virtually everywhere. Teaching your dog basic training skills are essential to obtaining good canine manners.
The Persuaded Pooch is proud to offer a 6-week "Essential Etiquette" basic obedience group dog training class at the Affton White Rodgers Community Center every Saturday at 9:30am – 10:20am and Tuesday at 7:00pm – 7:50pm .
Don't wait any longer for a better-behaved dog! Click below to reserve your spot in the next available basic obedience group dog training class:
Register to start Saturday class 8/26 at 9:30am
---
Register to start Tuesday class 8/29 at 7:00pm
---
Looking to book a future start date? Click here.
---
Affton White Rodgers Community Center, 9801 Mackenzie Rd, St. Louis, MO 63123
(314) 615-8822, Directions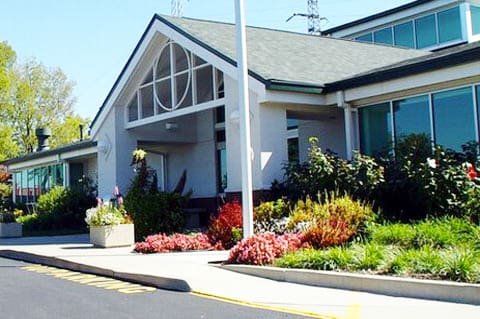 The community center is easily accessible by St. Louis City, St. Louis County and Southern Illinois residents and is located just a few minutes from I-55, I-44 and I-270.
---
Don't wait weeks to start a class… We offer a rolling enrollment type class where new students can start any week!
Your dog will learn good manners around different dogs, people, interesting food smells, and other real world distractions
This class covers essential skills such as polite greetings, sit, down, stay, loose leash walking, come, wait at the door and more! (

We may also discuss other behavior challenges according to class need or interest.)

Hesitant to start now because you have a vacation or work conflict coming up? No worries! You have up to 7 weeks to use your 6 class sessions.
Receive a one-time 10% off discount at Petsway pet store in Affton, MO. Petsway is your class prep headquarters! They carry everything you need for class time… and lots more!
For puppies and dogs 16 weeks and older

Required Vaccinations:

DHPP, Bordetella and Rabies administered at least 1 week prior to the start of class.

Owners will need to bring proof of vaccinations to the first class.
Do you have a Class Pass? Click here and complete the Contact Us form.
---
Not sure yet about coming to class? Potential students are always welcome to audit a class (without dog) to determine if The Persuaded Pooch classes will be a good fit for your dog and your own personal learning style.
Questions? Want to learn more?… Contact us!
Looking for private dog training lessons? Click here!